How This Innovative Device Is Helping Thousands with Airborne Dust, Particulates, etc.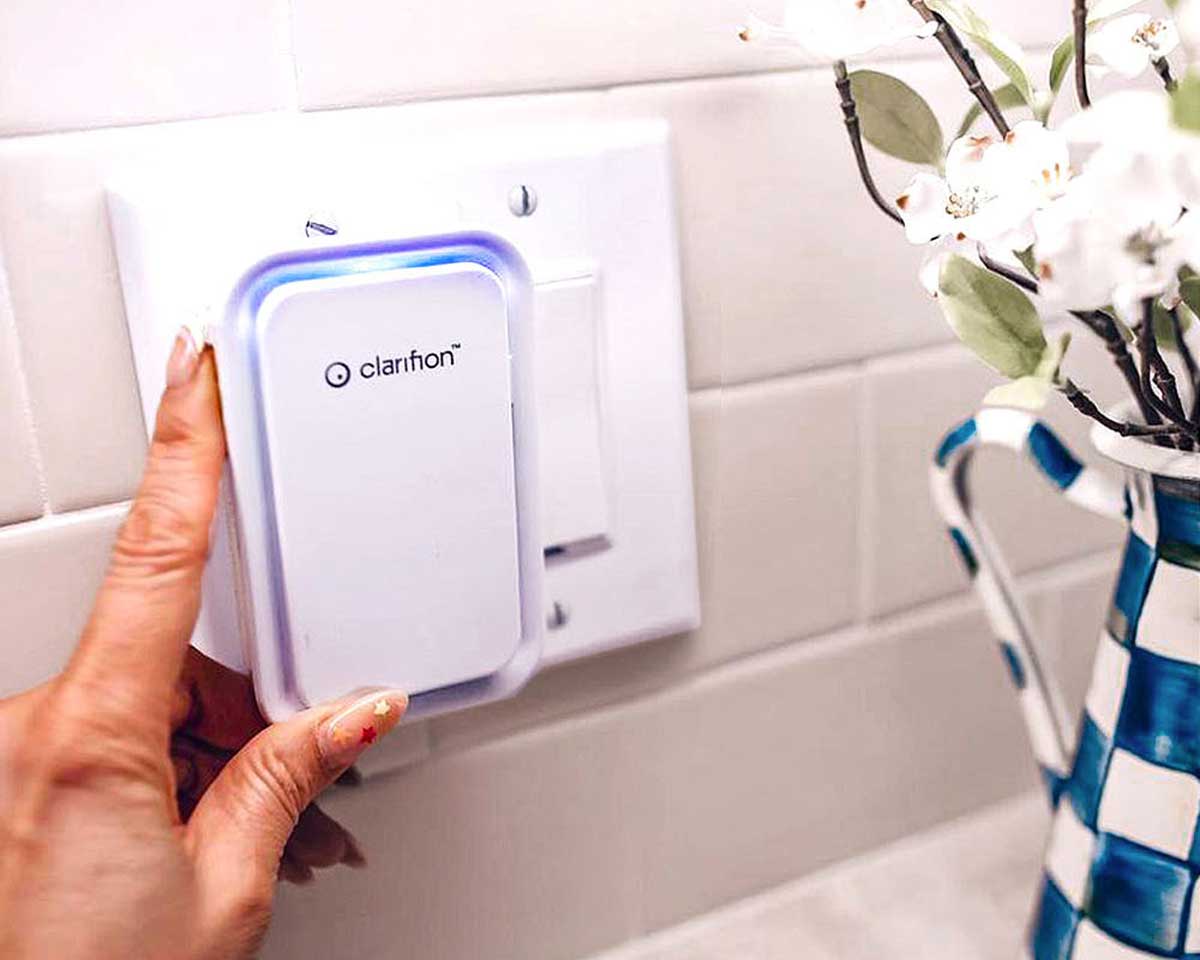 FOR THE PAST FEW YEARS, THE AIR PURIFIER INDUSTRY HAS HAD JUST A FEW BIG COMPANIES WHO COULD SET ANY PRICES THEY WANT.
A genius startup is turning this $12.2 billion dollar air purifier industry on its head.
A company called Clarifion has figured out a way to offer an innovative product at a fraction of the cost.
With experts reporting higher pollen counts every year,1 Clarifion is quickly becoming the hottest device of 2023.
What Is It?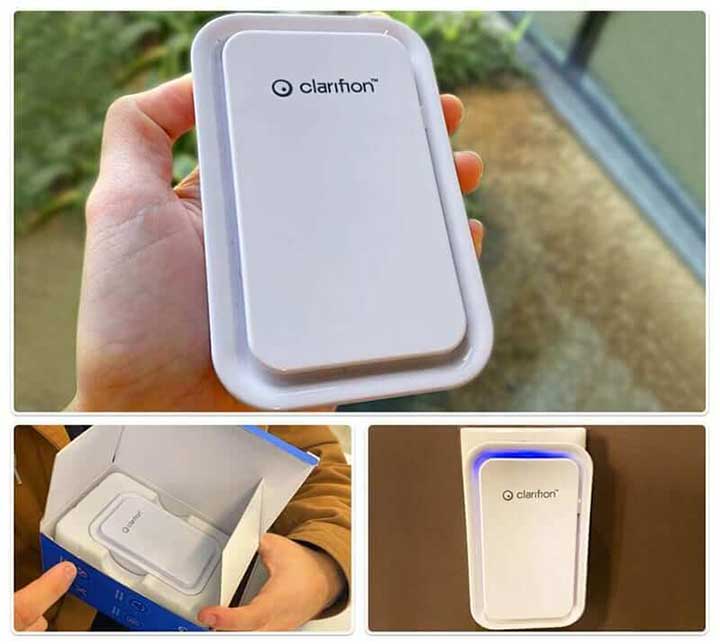 Meet the Clarifion
The company behind Clarifion worked with a group of experts in the Ion-Tech (Ionization Technology) industry to help design their best-selling model.
It's energy-efficient, small, portable — and helps revitalize indoor air!
The goal was to make a low-cost and low-maintenance fresh-air device that can be used virtually anywhere. And they succeeded. Clarifion stunned the whole industry with this innovative model.
So what can it actually do? Almost everything any other air purifier can — promote fresher air in any room, help with dust, smoke etc, etc, etc…2,3,4
But what makes Clarifion special is its negative-ion technology and ultra-compact design (100% filter free).
With no expensive filter replacements, no maintenance costs, and its incredible price point — it's substantially LESS than leading air purifiers — you can easily refresh indoor air WITHOUT the outrageous price.
This is the future of indoor air devices.
How Does It Work?
Clarifion uses the power of air ionization: a scientific process

5

that helps to invigorate the air inside your room.
It's incredibly easy to use. Just plug it in and make sure the blue light is on. That's it!
It's 1/5th the size of a traditional air purifier, yet super powerful.
Once Clarifion is plugged-in, a small generator inside starts releasing negative ions. Negative ions are magnetically attracted to other particles in the air. Essentially, they attach to other floating particles until they may become too heavy to float… 6 Eventually falling out of the air and onto the floor.
This scientific process may help reduce the overall amount of dust, allergens, and other particles in the air.
Clarifion plugs into any standard outlet, so you can use it anywhere you want.
Use it in the office, living room, bedroom… And start refreshing the air wherever you go.
And because it's so affordable, most Americans buy at least 1 Clarifion for every room in their house.
No need to worry about noise either. Clarifion is whisper-quiet as it works.
What Exactly Can Clarifion Do?
More than you think!
Plug and play - Just plug Clarifion into any standard outlet. Once the blue light turns on, you're good to go.

Advanced Ion Technology - Releases negative ions to help address airborne dust, dander, pollen, and other allergens.

Fast and efficient - As soon as you plug it in, Clarifion gets right to work for better indoor air.

Super affordable - Deeply discounted bundle deals and no need for expensive filter replacements.

Family & pet safe - Totally safe for you and your family when used as directed.

No filters needed - Clarifion's filterless design requires virtually zero upkeep or maintenance.

Compact & portable - It's so small, it can fit inside your pocket. Take it anywhere for fresher air on-the-go!

Whisper-quiet - No loud, noisy fan to disrupt your concentration or sleep.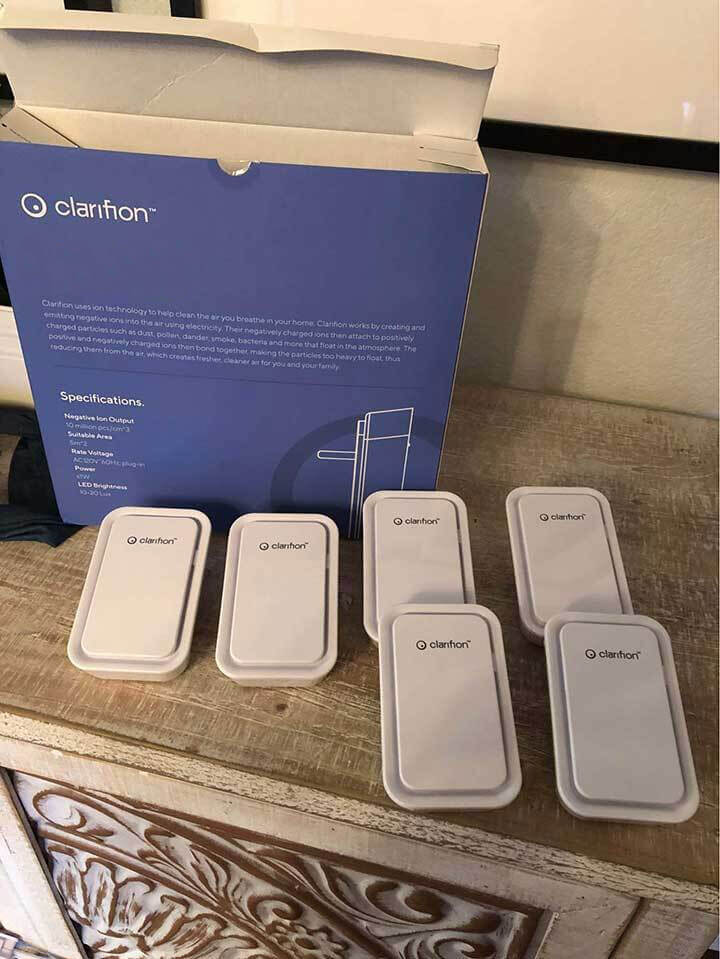 Dust and allergens are a problem everywhere indoors. So why promote fresher air in just one room? Most Clarifion customers order multiple and plug at least one in each room.
Some Questions We've Had
Q: Does Clarifion require any installation?

No, it starts working as soon as you plug it in. You'll have it releasing negative ions in less than 60 seconds.
Q: Do I need to buy replacement filters?

No, Clarifion uses advanced negative ion technology, which is 100% filter-free.
Q: Is Clarifion safe to use when sleeping?

Absolutely yes. Clarifion is whisper-quiet as it works, making it perfect to use 24/7.
How Can It Be So Affordable?
Big brands are filled with middlemen who take a percentage of each sale. By the time you buy the product, it's so marked up that customers feel ripped off.
Clarifion, on the other hand, does their business online directly to the customers like you — which cuts out the need for these middlemen.
This allows them to run special online only promotions and pass the savings directly to you.
PLUS, they offer bulk discounts on Clarifion. The more devices you buy, the more you save.
Conclusion: Is It Worth It?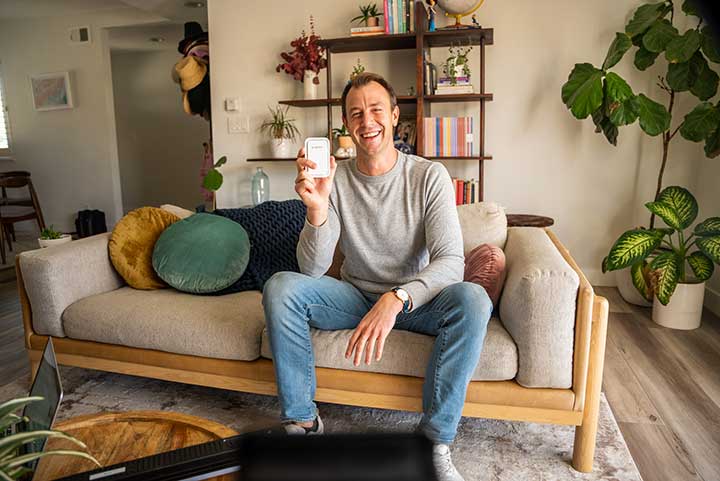 Yes, Clarifion is an affordable and low maintenance way to promote fresher indoor air.
And the time to order Clarifion is now — before they sell out again.
You'll quickly see why thousands of Americans have raved about Clarifion!
The icing on the cake is the price. If it's still in stock — definitely make sure you get one before they sell out.
How Do I Get Clarifion?
Get your Clarifion from their official website below.
As of August 24th, 2023 Clarifion has sold out multiple times. Due to its popularity and positive reviews,they're offering an "Internet Only Promotion" and bundle discount with a 30-Day Guarantee, just pay a small processing fee and return shipping for returns/exchanges.
Citations
1. APatel K. Climate change is making pollen season even worse across the country. washingtonpost.com. https://www.washingtonpost.com/weather/2023/03/29/pollen-climate-change-worse-future/. Published 2023.
2. Guang Zhou Institute of Microbiology Co., Ltd. Test Report: Ionic Air Purifier. Report No. KJ20230952. Guangzhou City, Guangdong Province, China: NATIONAL CENTER OF QUALITY INSPECTION AND TESTING ON AIR PURIFICATION PRODUCTS; 2023:1-5
3. CAS Testing Technical Services (GuangZhou) Co.,Ltd. Test Report: Ionic Air Purifier/Air Ionizer. Report No. JKK22060085(E). Tangxia Town, Dongguan China; 2023:1-4.
4. Ibid.
5. Jiang S, Ma A, Ramachandran S. Negative Air Ions and Their Effects on Human Health and Air Quality Improvement. Int J Mol Sci. 2018;19(10):2966. doi:10.3390/ijms19102966
6. Duan M, Wang L, Meng X, et al. Negative Ion Purifier Effects on Indoor Particulate Dosage to Small Airways. Int J Environ Res Public Health. 2021;19(1):264. doi:10.3390/ijerph19010264